Now & Next
Acting for Film/TV
Roselyn is exploring her heritage as a woman of colour and what it takes for women of colour manoeuvering male-dominated professional environments. What's at the bottom of the experience of women who walk with strength, deep hearts and intelligence?
Roselyn has a short film, Llorona, in consideration for film festivals. Roselyn plays a single mom trying to teach her child love instead of fear of the ghost stories from their Guatemalan heritage.
The first season of a new series, "In The Dark", is currently airing, and Roselyn had a role in the pilot. Directed by Michael Showalter and written by Corinne Kingsbury,"In the Dark" is about a blind woman who is the only witness to the murder of her drug-dealer friend. Police dismiss her, so she sets out to find her friend's killer.
Next, Roselyn is looking forward to a recurring role in a network series. For her news & thoughts, join the facebook group: Roselyn, Actor & Storyteller.
Writing for TV
Roselyn is creating strong, complex female leads in Fail Better, a series in development. Fail Better is a half-hour episodic dramedy following Tegan, an articling student with a crippling fear of failure, that drives her through a cutthroat apprenticeship in a Toronto law firm.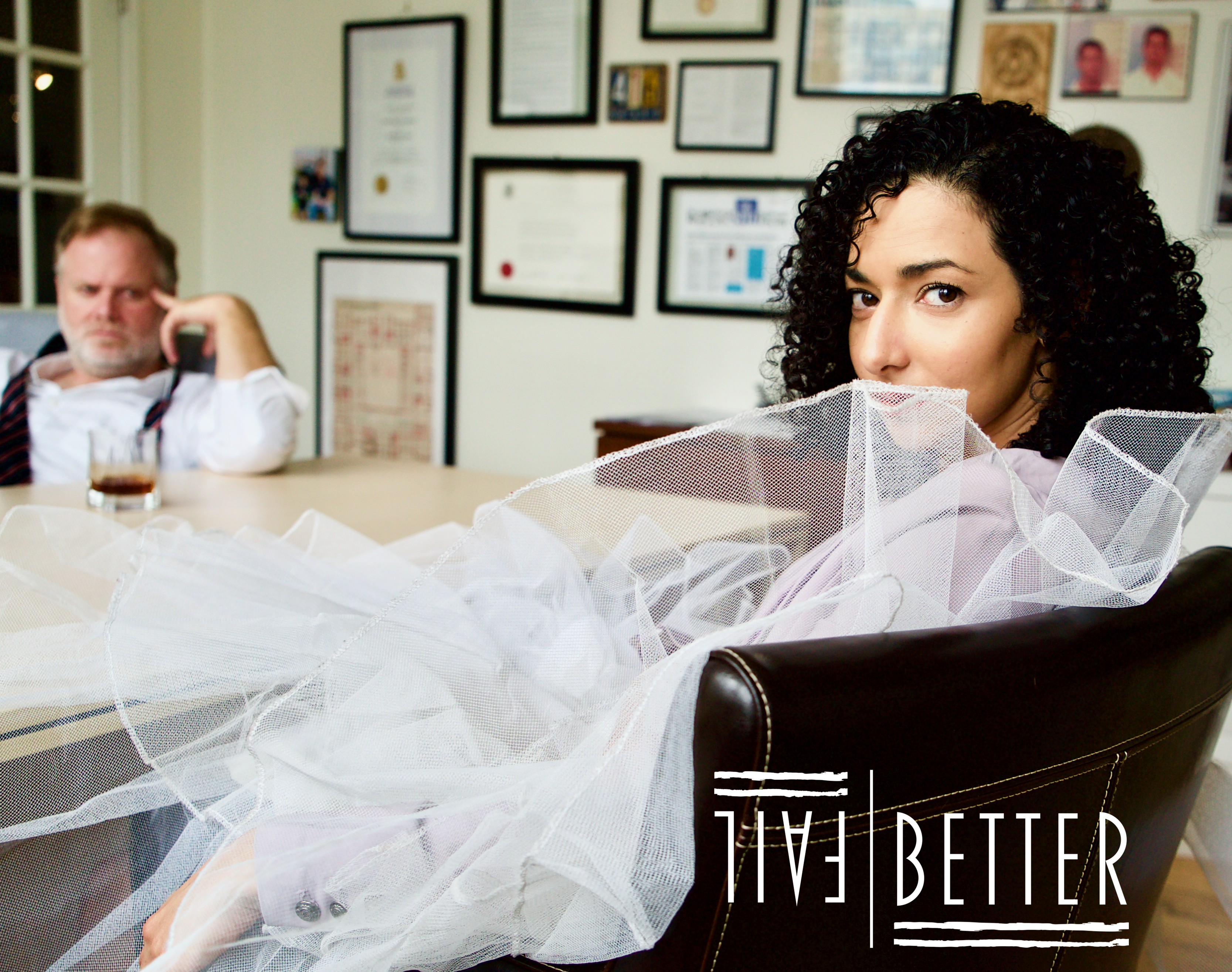 Photo by Devon Slack
Roselyn and co-writer Catherine Ramos are working on season 1 of this female-created and female-led dramedy that digs into the misogyny and racial prejudices in legal profession in Toronto. Have a read to learn about Roselyn's journey to telling this story and to the inspirations behind it. Think Insecure meets The Good Wife.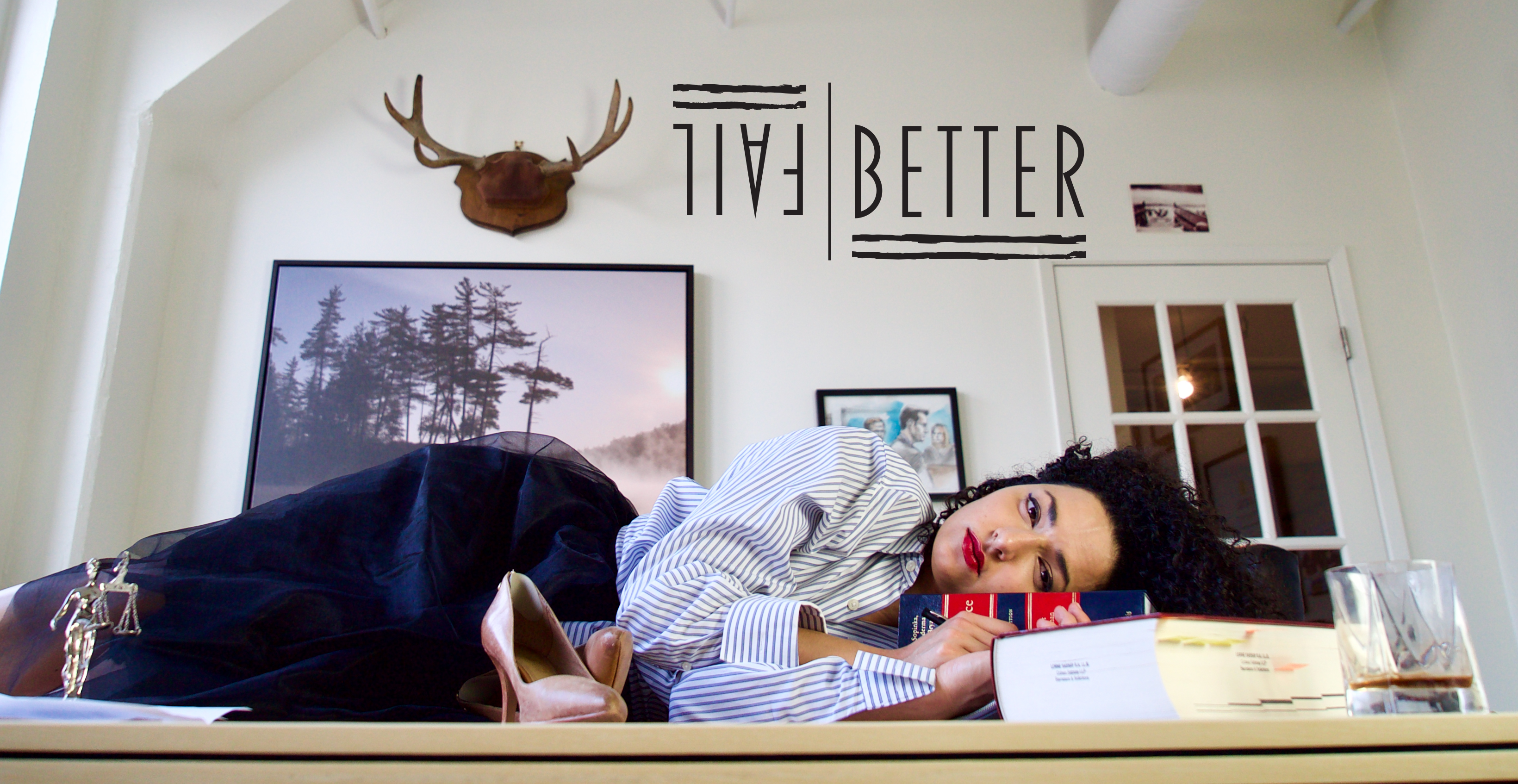 Photo by Devon Slack
Writing for Theatre
Roselyn is writing a play about sisterhood, crisis of faith and bride-napping. A public reading is happening June 8th through Artery. The play is commissioned by the Vancouver-based theatre company, Affair of Honor, who specialize in movement-driven theatre about badass women warriors. Stay tuned for news about its development!
Roselyn is also writing a play, set in early twentieth century Egypt, about how a woman learns to heal her heart through losing two loves of her life. How does a woman change how she deals with grief? From someone who recedes from love to someone who can love out and keep on living.
Acting for Theatre
Roselyn's recent theatrical highlights were playing Katherine in a mash-up of Taming of the Shrew, Romeo & Juliet and Much Ado About Nothing with Spur of the Moment Shakespeare. Before that, Roselyn enjoyed a comedic turn, playing Cleopatra. (Figure that one out!) In Macbeth's Head, a comedy by Kyle McDonald, Cleopatra teams up with Maccers & Richard III to make Shakespeare fix their tragic ends. Stay tuned for the future of this Cleopatra at Malfi Productions.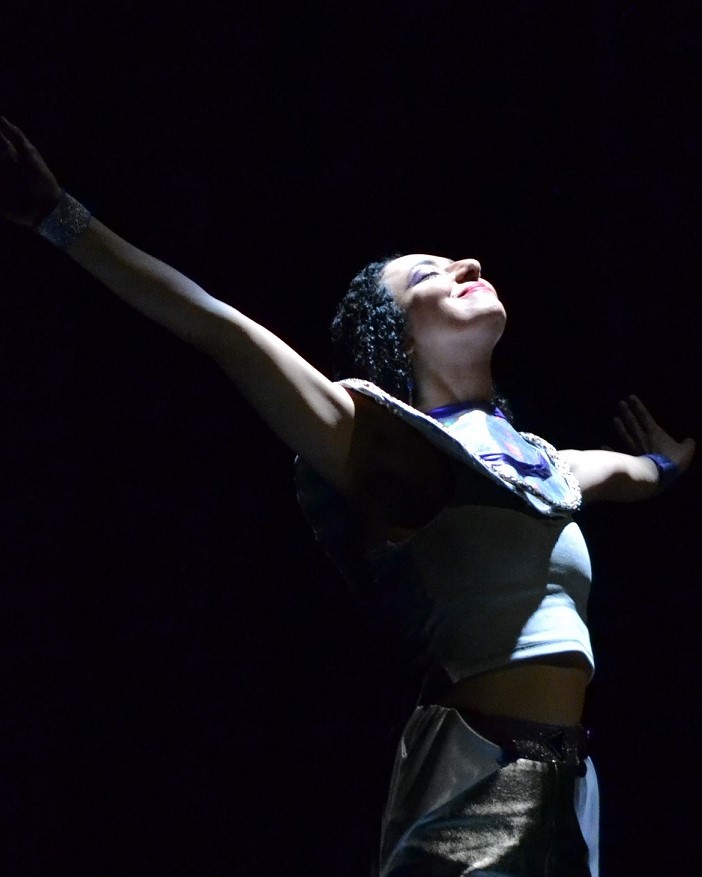 Photo by Eilish Waller