Now & Next
Theatre
Roselyn is thrilled to play two dream roles with "Spur-of-the-Moment Shakespeare." this season. Roselyn plays Katherine (The Taming of the Shrew) in a new, original Shakespeare mash-up where Prince Hal has to become a better person in order to become king. To do that, he decides to make Katherine his mission project. Roselyn also plays Juliet in an excerpt of Romeo & Juliet, and she couldn't be happier!
Roselyn recently finished a comedic turn, playing Cleopatra. (Figure that one out!) In Macbeth's Head, a new comedy by Kyle McDonald, Cleopatra teams up with Maccers & Richard III to make Shakespeare fix their tragic ends. Stay tuned for the future of this Cleopatra at Malfi Productions.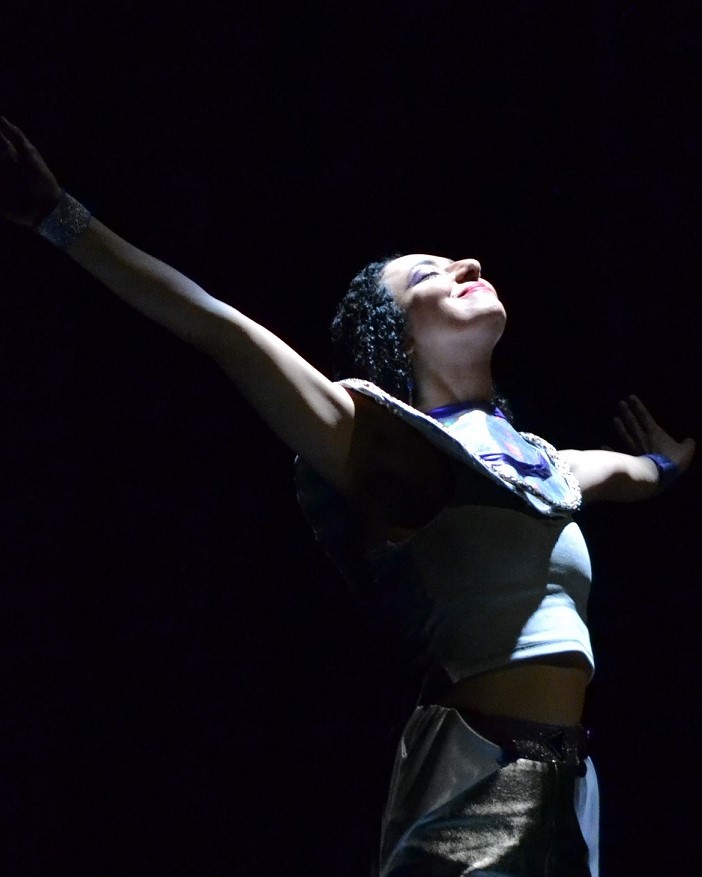 Photo by Eilish Waller
Writing
With Livia Berius, Roselyn is co-writing a webseries about a professional woman of colour and her struggle between looking like a success and feeling like a failure. Episode 01 is in pre-production now! Check in here for updates as the series develops.
TV: IRL the Series
IRL: The Series, a webseries in which Roselyn plays the sharp & adventurous Tanya, is an official selection for the Los Angeles Film Awards.
And IRL is a semi-finalist in the Los Angeles CineFest! Keep up to date with the IRL facebook page.
Roselyn's dream roles include Cleopatra in Shakespeare's Antony & Cleopatra, Helena in All's Well That Ends Well and Hermione in Harry Potter and the Cursed Child... obviously.
For more news, join the facebook group: Roselyn, Actor & Storyteller.